Do More of What You Want — When You Want
You didn't go into business to spend hours poring over payroll tax charts and HR best practices. That's what we're here for. ASAP has been immersed in the ever-changing details of employer requirements for decades. With us on your team, you can relax knowing your payroll processing and payroll tax are taken care of. To free up even more of your time, consider letting us automate your HR. Simple, scalable tools can help you better manage employees, streamline pesky tasks and avoid risk.
Because no two businesses are alike, we personalize our payroll services to your needs and the way you like to work. You'll be on a first-name basis with a dedicated ASAP manager, who will be your single point of contact. Our team will become an extension of yours – helping with paperwork, HR requests, cost analysis or anything else that comes up. All this so that you can do more of what you want when you want. Now that's freedom.
We Support Your CPA
Come tax time, or anytime, we'll work directly with your CPA. We will answer questions regarding recordkeeping, provide them direct access to reports/returns, and collaborate on strategies – saving your from playing messenger.
Time-Saving Payroll and HR Tools
Make your payroll process and HR As Simple As Possible with industry-leading technologies. Mobile applications allow you to access files, review analyses, communicate with team members and approve details whenever and wherever you happen to be. ASAP can recommend tools that best streamline your processes and integrate easily into your current systems.
Paperless hiring and onboarding tools
Automated vacation/PTO management
Online HR Support Center and On-Demand HR Assistance
Trusted & Certified
Accounting Certifications
ASAP retains an independent external auditor to perform a System and Suitability of Design Controls for Service Organization Control (SOC) Type 1, to meet the Statement of Standards for Attestation Engagement (SSAE) No. 16 requirements. This basically means your CPAs and auditors will approve!
Affiliated Organizations
Participation in trade and member organizations brings countless advantages to businesses and communities. Membership and involvement has a variety of benefits, including access to specialized resources, continued education and professional development, as well as representation for legislation efforts that directly impact small businesses. We're proud to partner with these associations!
What's the Right Payroll Package for You?
ASAP offers a range of payroll services and HR functions for businesses large and small. We'll happily customize our expertise to suit the needs of your company.
Contact us for a custom solution!
Once we realized how ASAP's team really understood the restaurant industry and could help us, moving payroll to ASAP was a no-brainer.
ASAP is responsive and quickly helps with whatever we need — they always exceed our expectations!
Our business would not run without the help of ASAP. They always make difficult, complicated things so simple and easy to understand or resolve.
ASAP stays on top of the ever-changing payroll tax rate changes and laws so I don't have to!
ASAP is a tremendous resource for payroll, on-boarding staff and running a small nonprofit. They are friendly, timely and happy to help!
Is This Your First Time?
Set up your payroll accounts correctly from the get-go to avoid mistakes and mitigate risks. ASAP can help you fill out and file the complex preliminary paperwork requirements. Hiring out of market? We have expertise in 50 states and all jurisdictions.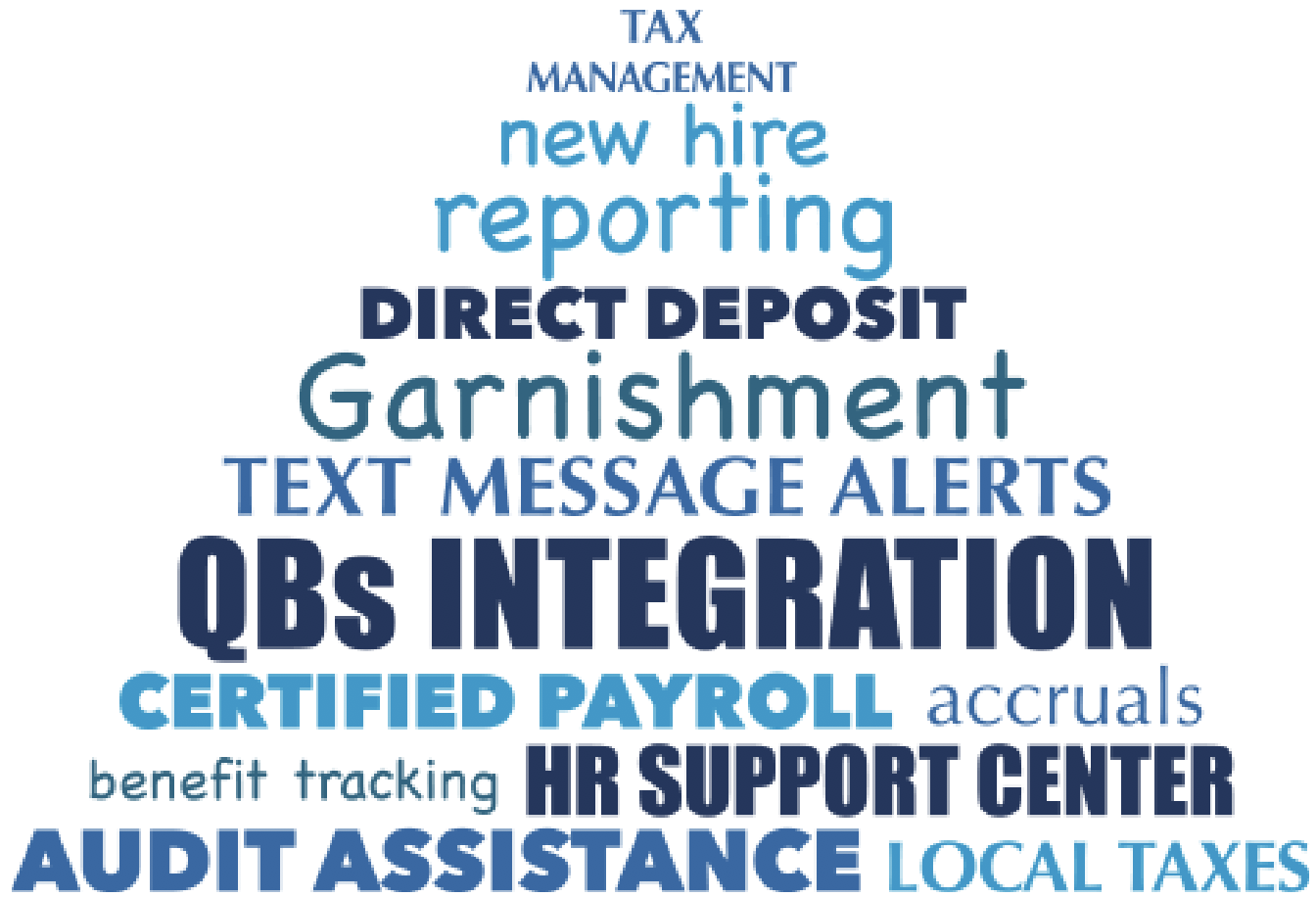 Meet [Y]our ASAP Payroll Specialists Team