Bookkeeping & Payroll Made As Simple As Possible
Live more and work less. Free yourself from tedious bookkeeping and payroll tasks so you can focus on what matters – business growth and getting out the door on time.
ASAP makes payroll, bookkeeping and accounting services As Simple As Possible for businesses like yours. Since 1990, we've been trusted advisors to over 900 organizations from our offices in Telluride, Durango and Denver. We go the extra mile for our customers because they are also our friends.
Spend more time doing what you love – by letting ASAP tackle your bookkeeping, payroll services and payroll tax management.
Fuel Your Creativity – and Leave the Number Crunching to Us
Instead of grinding numbers and filling out payroll forms, you could be scouting new business or doing what you love. Regain balance in your life by trusting ASAP to streamline your back office account.
With ASAP on board, you can eliminate repetitious accountant tasks, adopt highly efficient management accounting processes, discover time-saving bookkeeping technologies and mitigate your business risk. You can expect friendly, hands-on attention from a local expert who knows you, your business and your community.
Earn more time for you As Soon As Possible with ASAP!
Once we realized how ASAP's team really understood the restaurant industry and could help us, moving payroll to ASAP was a no-brainer.
ASAP is responsive and quickly helps with whatever we need — they always exceed our expectations!
Our business would not run without the help of ASAP. They always make difficult, complicated things so simple and easy to understand or resolve.
ASAP stays on top of the ever-changing payroll tax rate changes and laws so I don't have to!
ASAP is a tremendous resource for payroll, on-boarding staff and running a small nonprofit. They are friendly, timely and happy to help!
In Business
with Businesses
Like Yours

CPAs & Bookkeepers
CPAs & Bookkeepers
Some of our best partnerships are with others in the industry

Nonprofits
Nonprofits
Stretch your budget by outsourcing number crunching

Restaurants
Restaurants
Streamline your accounting, payroll, time clocks & HR

Startups
Startups
Continue to think big while we take care of the small stuff

Retail
Retail
Spend more time on your business and less on back-office duties

Professional Services
Professional Services
Focus on what you do best, while we handle your books & payroll

Public Sector
Public Sector
Gain expertise and timeliness from a dedicated partner

Tourism
Tourism
Welcome more guests and say goodbye to accounting headaches

Healthcare
Healthcare
Make more time for you by outsourcing the accounting details

Manufacturing
Manufacturing
Keep making what you're making. We'll do the rest.

Construction
Construction
Build business knowing your books and payroll are nailed down

HOAs
HOAs
Keep your HOA humming without a lot of effort
We love our clients, and they love us. In fact 80% of our new customers come from referrals. That's the highest compliment we can imagine, and a good sign we've done our jobs well.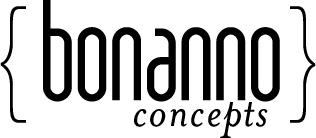 Bonanno Concepts selected ASAP to provide payroll and accounting services and streamline their business processes.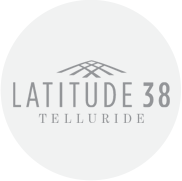 Kevin runs a short-term vacation rental company. Instead of focusing on long-term growth, he was buried in paperwork. Enter ASAP, which cut billing time in half and saved on in-house staffing. Now Kevin and his new CFO can take Latitude 38 to the next level.
Contact us for a free consultation!