Please be aware that scammers are impersonating employers, sending fake job offer letters to obtain personal information, such as social security and bank account numbers. ASAP never extends a job offer without an interview. If you receive an offer from ASAP via letter, email or phone, contact us directly before responding.
We're detailed, service-oriented, fun-loving people.
Does that sound like you?
Before you explore our open positions, you should know that our success comes from an amazing team who have the same vision of helping small businesses.  We're relationship-focused and solutions-oriented with crazy technical and communication skills. And we're super picky about details. We use our superhero abilities to help clients during the day and take to the outdoors on weekends.
If you feel like this describes you, please apply! It's ideal if you're close to one of our regional offices in Telluride, Durango or Golden, but remote work is a possibility with the right experience and, of course, speedy internet.
Open Positions
We Help Small Businesses Grow & Succeed
ASAP Accounting & Payroll started in 1990 as a service to help small businesses to grow and succeed. Born in Telluride, Colorado, a resort community, ASAP grew up on Main Street within walking distance to many of our customers. Now, we serve customers in over 42 states, have three regional offices in Colorado, and aim to support small businesses in resort communities across the nation.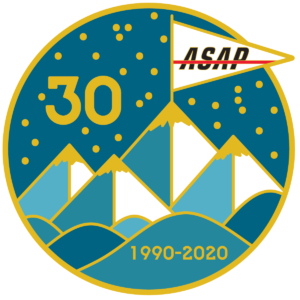 Our People Are What Make ASAP Great!
ASAP is not your typical accounting firm. We are an innovative group of strategic thinkers motivated to solve the challenges small businesses face. We know that our clients' success is our success and we strive to go above and beyond for them. It is engrained in our culture to go the extra mile to take care of our customers because they are also our friends; we enjoy working with them and helping them run their businesses.