Getting things done — for your company and for your customers — is the outcome we care about most. And we find that fostering a remote workforce brings out the best in our employees. With a conscious approach, perhaps working from home can work well for you, too.
Working from home isn't all about flexible schedules and pajamas — though in the right circumstances, those are definitely potential perks. In reality, working remotely (and having a remote workforce) offers benefits to your company beyond wearing fuzzy slippers to the office.
To delve into the challenges and positives of working remotely, we got two of our own work-from-home employees to share their outlooks. Cathy Freels, the VP of Accounting, has worked for over 7 years from her home near Chicago. And Joan Thompson, the Payroll Tax Director, manages our payroll tax processing for more than 800 clients in 42 states, all from her home in Mancos, Colorado.
Cathy and Joan have some tried-and-true tips for how to make working from home work efficiently for you and your company.
Fake Yourself Out
Perhaps the biggest key to working from home effectively is to trick yourself.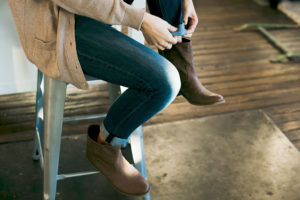 "I learned a long time ago that you have to fake yourself out a little bit," Cathy says. "I have a pair of work shoes, and when I put those shoes on, I'm working. I don't allow myself to do anything else."
That ritual keeps Cathy focused by putting her in the working mindset. The details of the ritual don't matter as much as the importance placed on it. You can put on a working hat, or steep a cup of tea in your office mug. The physical act can help you dis