Simplify Timekeeping & Minimize Risk
Employers have enough to worry about. With automated timekeeping you reduce calculation errors, minimize threats, and spend less time managing and tracking down mounds of paperwork and approvals.
Two Great Solutions
Each business is different, but a timekeeping solution doesn't have be complicated. We've already done the homework for you and found two great solutions; whether you're a small business with simple needs or a larger organization that needs more robust support.
HUB Clock
Designed for < 50 employees
All-in-one solution
Mobile access for employees
Cloud-based clock
TimeWorks Plus
For businesses with 50+ employees
3 different options for the best fit
Mobile access for employees
Cloud-based and hardware clocks
We Can Get You Started Today
Contact us for more information, to schedule a demo or start your free trial.
Contact Us
HUB Clock
HUB is designed specifically for small businesses with fewer than 50 employees.
Various clock-in methods; web, mobile, text message
IP restrictions
Custom time-rounding and overtime rules
One-touch approvals
Allocation buckets (jobs, departments, etc.)
Innovative workflows (missed punches, approvals, etc.)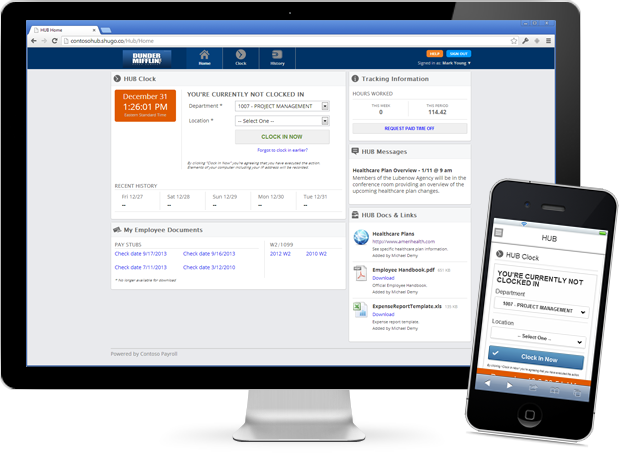 TimeWorksPlus
TimeWorksPlus is a cloud-based time and attendance service.
Gets rid of paper and spreadsheets
Simplifies time card reconciliation
Streamlines payroll processing
Provides easy employee punching
Installs in minutes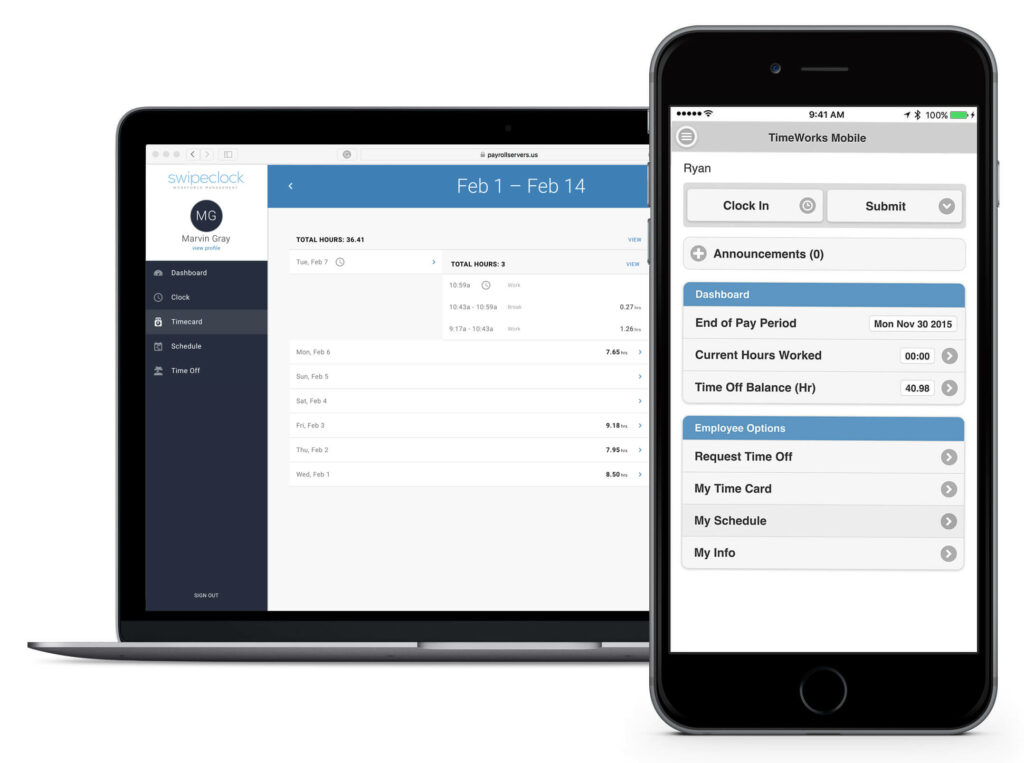 Want to Know More?
If you like sinking your teeth into educational articles and videos, we've got a resource for you!
The ASAP Help Center