Born in a Small Mountain Town
If you're one of our clients, you may have no idea that ASAP Accounting & Payroll started in the small town of Telluride, Colorado. And unless you're one of our clients in that small town, then you may have no idea we work so far afield. The truth is, whether you're based in Telluride, elsewhere in Colorado, or in one of the other 42 states we serve, we bring the same small-town approach we learned from our mountain roots.
The Early Years
One of the most interesting facets of ASAP's beginnings is that Richard didn't set out to start a new business. He had retired to Colorado to ski after selling his homebuilding company in Texas. But when the Telluride business community realized Richard's areas of expertise, they started going to him for business related questions. To help provide this resource, Richard opened the doors to what was then called ASAP Customized Office Support in 1990.
"In the beginning, we were doing things like typing résumés for people because, believe it or not, there weren't many people in town who had computers," Richard recalls. "We were one of the only businesses in town that actually had a color copier, so everybody would come to us for copies. Meanwhile, we were doing more and more to help small businesses answer questions regarding accounting. As time went by, more businesses also relied on us to help them with their payroll."
Before too long, Richard realized that he could offer more specialized services than copies and word processing. Payroll processing and accounting were what Telluride businesses wanted guidance with the most. So ASAP changed its name—and more importantly, its offerings—in order to help its community succeed.
Small-Town Connections, Big-Time Success
Growing up in a small town defined that approach to us. And even though we now process payroll across most of the United States, we keep that small-town approach to helping you find success. It's the personal stories—the successes, the referrals—that keep us going. Because even though ASAP started in the most unlikely place, we take the "box canyon" mentality with us wherever we go.
And we certainly have some success stories we're proud of.
"One that comes to mind is a woman who became a good friend after she started a small sewing business," Richard recalls. "She came to us to help her set up her accounting. And once she grew her business to a certain point, she was smart enough to know that in order for her business to get to the next level, she was going to need more financing."
Together, she and Richard found a venture capital company that wanted to buy her business. What started in a garage in Telluride is now a $50-million business called Toad&Co.
We're proud to have played a part on the nuts-and-bolts side of hundreds of other companies that have forged success, whatever it means to them.
We know we're not the only payroll and accounting company in the world. That's why we're so tickled when our clients refer us to their friends and colleagues. After all, 80% of our new customers come to us by word of mouth. So really, we have you to thank for our success in helping you succeed.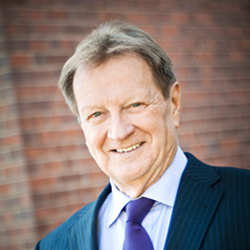 "A lot of entrepreneurs come in and they merely have a dream," Richard says. "They have an idea of what they'd like to do. We try to help them put structure around that dream, and try to help them ultimately make that dream come true. That's the most rewarding part of what we do—seeing businesses succeed."
Thinking Outside the Box Canyon
As you know, technology is changing the ways we all do business. We aim to be on the leading edge of utilizing technology to provide services as efficiently and streamlined as possible. Part of that strategy is cultivating one-on-one connections with our customers, whether your business is across the street or across the country.
"We want to maintain that small-town personal relationship," Richard says, "so we try to integrate that with the use of advanced technology to expand horizons both for clients and for ourselves."
We're here to engage with our clients. We're here to be a resource for you, so our relationship isn't just transaction-based. We want to know how we can help you. Whether it's helping you find an attorney or a CPA, or keeping you abreast of recent legislative impacts, or anything else—we want you to have every chance to make your business work, whether you're a fresh startup or a multi-generational business.
Helping your dreams take shape now and in the future is what keeps every one of us going at ASAP. Whatever transitions the future demands, we'll continue thinking outside the box canyon in order to help you create that success.